Home
Talk

0
43pages on
this wiki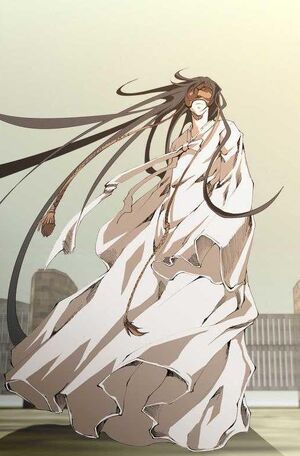 "They walk like ordinary people, they talk like ordinary people but in fact there is nothing ordinary about them since they have super human abilities and can materialize an image they have on their mind. They call themselves Chachaoong and they do not know how or when they came to this world. It is now a time for their current king, Jack, to choose the future king of the second generation. His choice happened to be Yu-Jin, an ordinary human. Many of the Chachaoong cannot tolerate someone of whom they have never heard before ruling them, and now the poor Yu Jin, not knowing what hit him, finds himself caught up in the whole conflict with new enemies at every turn! But then a myserious masked Chachaoong, Ei-Mae Tal, returns after a two-year absence to side with the future king." (Source: Mangafox)
TAL is a Manhwa (Korean Webcomic) written and drawn by Kang Im. This wiki page covers everything around the manhwa 'TAL': From chapters, to characters, to small details and activities. Enjoy! UPDATE: NO UPDATED RELEASE. Last release date was on April 2013.
Spoiler Warning!!Edit
Please be aware that this wikia contains material that may spoil or in some other way decrease the joy of reading this manhwa. Read at your own risk!